Concrete
Aluminum Roll-A-Meter Kit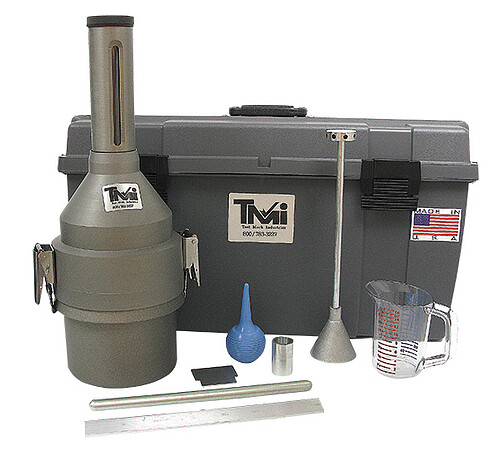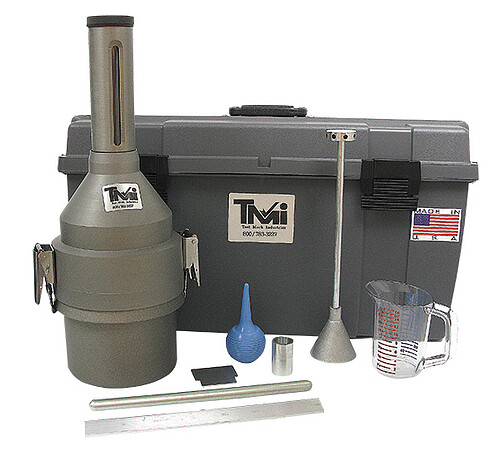 Meets ASTM C-173 and AASHTO T-196 specifications.
This lightweight aluminum Roll-A-Meter is used to determine the air content of concrete mixes, and is recommended for concrete containing lightweight aggregates, air-cooled slag or highly porous aggregates.
The meter's fast acting one-piece self-locking stainless steel clamps assure a watertight seal between the top section and bowl. A see through window in the neck has easy to read engraved scale graduated from 0 to 9% with .25% sub-graduations. A durable plastic carrying case with a tough die cut closed cell hard foam insert protects the meter and its accessories.
Neck cap has a wide sure grip knurled surface for easy thread on watertight seal. Meter is hard anodized coated for a long lasting corrosion resistant finish. Meter is less than half the weight of the brass model.
Kit includes: Meter, carrying case, tamping rod, baffle funnel, strike-off bar, calibration measuring vessel, syringe, 16 oz. measuring cup, spanner wrench and instruction manual.