Concrete
Capping Compound *TEMPORARILY OUT OF STOCK*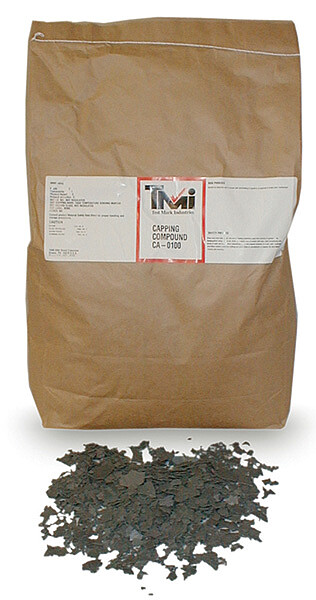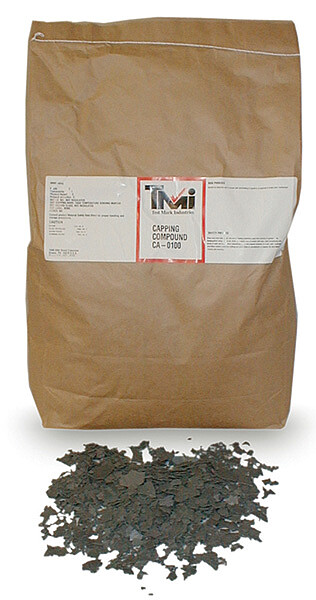 Meets ASTM C-617 specification.
Test Mark Ultra-Strength Capping Compound is a sulfur based compound that ensures even distribution of compressive load forces for concrete strength testing. The compound comes in the form an ultra-thin flake, it melts quickly to a smooth, free flowing liquid for pouring at between 265°F to 290°F (129 to 143°C), with low sulfur odor. Set time is about one minute with minimal shrinkage, and can be re-melted with no loss of strength. Compressive strength exceeds 8,000 psi (632.7 kg/cm²) in two hours for ASTM C-617 by 2" cube test method, and ASTM C-321 bond strength of 150 psi (10.5 kg/cm²). Strength and bond properties of capped specimen does not degrade over time, even when stored in humid conditions.
Supplied in 50 lb. (22.7 kg) reinforced shipping bag. Shipping weight 52 lbs. (23.6 kg) Material Safety Data Sheet provided with each order.
NOTE: Motor Freight shipment of 5 or more bags will lower your shipping cost. You will be contacted with an adjusted freight cost before order shipment.