Manual Compression Testing Machines
CM-30 Series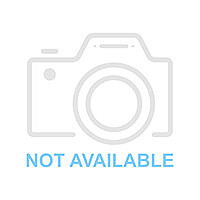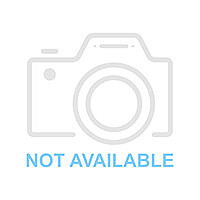 Meets ASTM C-39, E-4 and AASHTO T-22 specifications.
Testing range of 300 to 30,000 lbs. (1.3 to 133.5 kN) with an accuracy of ±.5% of indicated load.
Compact design requires minimal floor space.
Request a Quote
The CM-30 was developed for testing concrete beams where accuracy and maintaining their required load pacing rate is an essential part of the testing procedure.
Designed as a true compression testing machine its load frame incorporates solid steel crossheads and four structural steel side members fully welded together to form a rigid one-piece load frame. The frames rigidity is further enhanced by our unique method of mounting the hydraulic cylinder/piston assembly through the center of the top crosshead, fully supporting it and eliminating lateral movement of the piston under load extension, for accurate and repeatable test results, unlike the lighter dual post hollow frames used in competitive units.
For safer and easier loading of test specimens, its frame features a wide horizontal opening and floor-to-lower crosshead height of 26" (66 cm) when mounted on its stand. Even the design of the beam testing fixture makes it easier by allowing the fixtures base to remain in the load frame when testing other types of specimens. Our quick-change holding stem system secures test platens in the frame, allowing you to utilize our standard test platens.
Their quiet running, continuous duty hydraulic pump and loading control valve are manufactured to ISO 9001 international quality standards. The control valve is pressure compensated for a smooth and constant rate of loading.
Available with three different digital load indicating systems, select from a basic budget minded unit or the advanced iD indicator that will automatically calculate and display stress test results and will transfer stored test data to a PC.
Available in two model styles configured as an auxiliary load frame mated to a higher capacity machine or a completely self-contained machine. The benefits of an auxiliary load frame system are the cost savings of utilizing the digital indicator and hydraulic system of the host machine, the wider accuracy range of a dual frame system, the time saved in changing test platens and the savings in floor space requirements.
Self-contained models have the digital indicator, loading control valve and hydraulic pump mounted on the right side of the load frame for easy access and safer operation by positioning the operator on the right side of the machine when testing.
Standard safety features include steel fragment guard doors front and rear, a high pressure hydraulic safety valve that prevents the machine from operating beyond its maximum capacity and a piston stop ring that prevents over-extension of the piston. Auxiliary models also include an electronic overload protection switch that automatically turns the hydraulic pump off when the machine reaches maximum capacity or at sample failure.
Optional accessories include test platen sets, spacers and machine mounting stand. Mounting stands are included with auxiliary load frame units.
Warranty 2 years on parts and labor.
Compression Testing Machine CM-30 Specifications
Max. Compression Capacity
30,000 lbs
133 kN
Vertical Opening *
18.50 in
467 mm
Horizontal Opening
9.250 in
235 mm
Piston Stroke
2.125 in
54 mm
Machine Dimensions on Optional Stand
Width
28.625 in
727 mm
Depth
16 in
406 mm
Height
51.50 in
1,308 mm
Pump Electric
.5 hp
.4 kw
Oil Reservoir Capacity 
2 Gallon
7.6 liter
Electrical Requirements
115/230/1/60/50
Shipping Weight
400 lbs
182 kg
* Frame opening dimensions are without test platens installed in machine.