Concrete
Fresh Concrete Field Testing Kits, 4" x 8"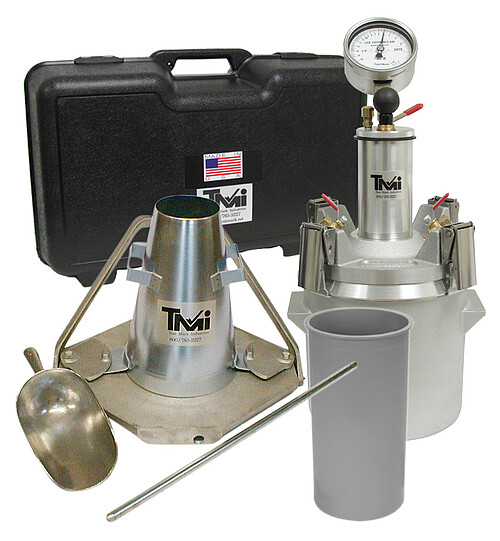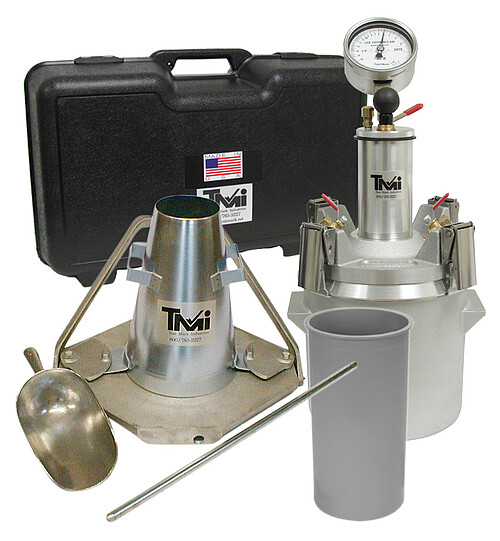 Save time – get everything you need with one click.
Meets ASTM C-29, C-31, C-138, C-39, C-143, C-172, C-192, C-231, C-232,

C-470
Meets AASHTO T19, T23, T119, T121, T126, T141, T152, T158, T141, T158, T198, M205
Our fresh concrete test kits have everything you need for routine fresh concrete testing in the field with all items meeting ASTM standards.
4" x 8" Kit includes:
1 – CA-0500, Type B Pressure Air Meter kit. Includes air meter, tamping rod, strike-off bar, calibration equipment, carrying case and operating instructions.
1 - CA-0361-S, Slump Test Set. Includes steel slump cone, aluminum base plate, tamping rod and 38 oz. round mouth scoop.
1 – SC-0137, Digital Field Scale Kit. Scale capacity 165 lbs. x 0.05 with 1" LCD display.
1 – CA-1020, Aluminum Unit Weight Measure. 1/2 cu. ft. volume with carrying handles.
1 – CA-0441, Acrylic Strike-off plate, 12" x 12" x 1/2" thick
1 - CA-0470, Rubber Mallet, 16 oz.
1 – CA-0209, 4" x 8" Plastic Cylinder Molds, 36/case with lids.
1 – CA-0410, Tamping Rod 12" x 3/8" diameter.
1 – CA-0760, 1" Dial Thermometer 25-125°F with 5" stem.